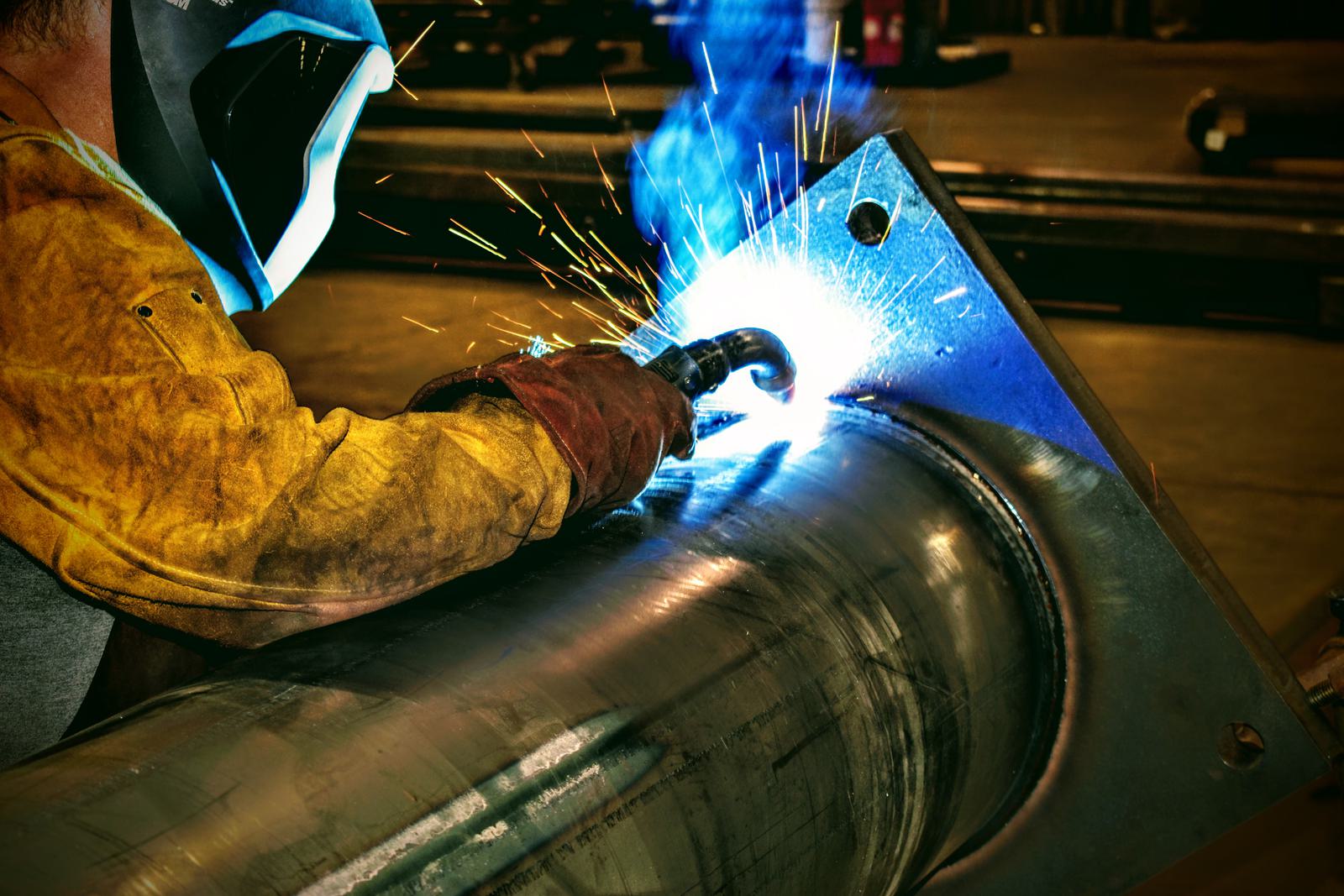 Cutting Edge Lighting and Traffic Structures
Whether it be an industry standard or an unconventional design, Millerbernd sales staff, in-house engineers, and experienced fabricators are ready to assist you. Incorporating only quality U.S. steel, we employ the most advanced, state-of-the-art manufacturing techniques to develop an extensive variety of standard steel lighting and traffic structures fit your transportation and infrastructure project and budget.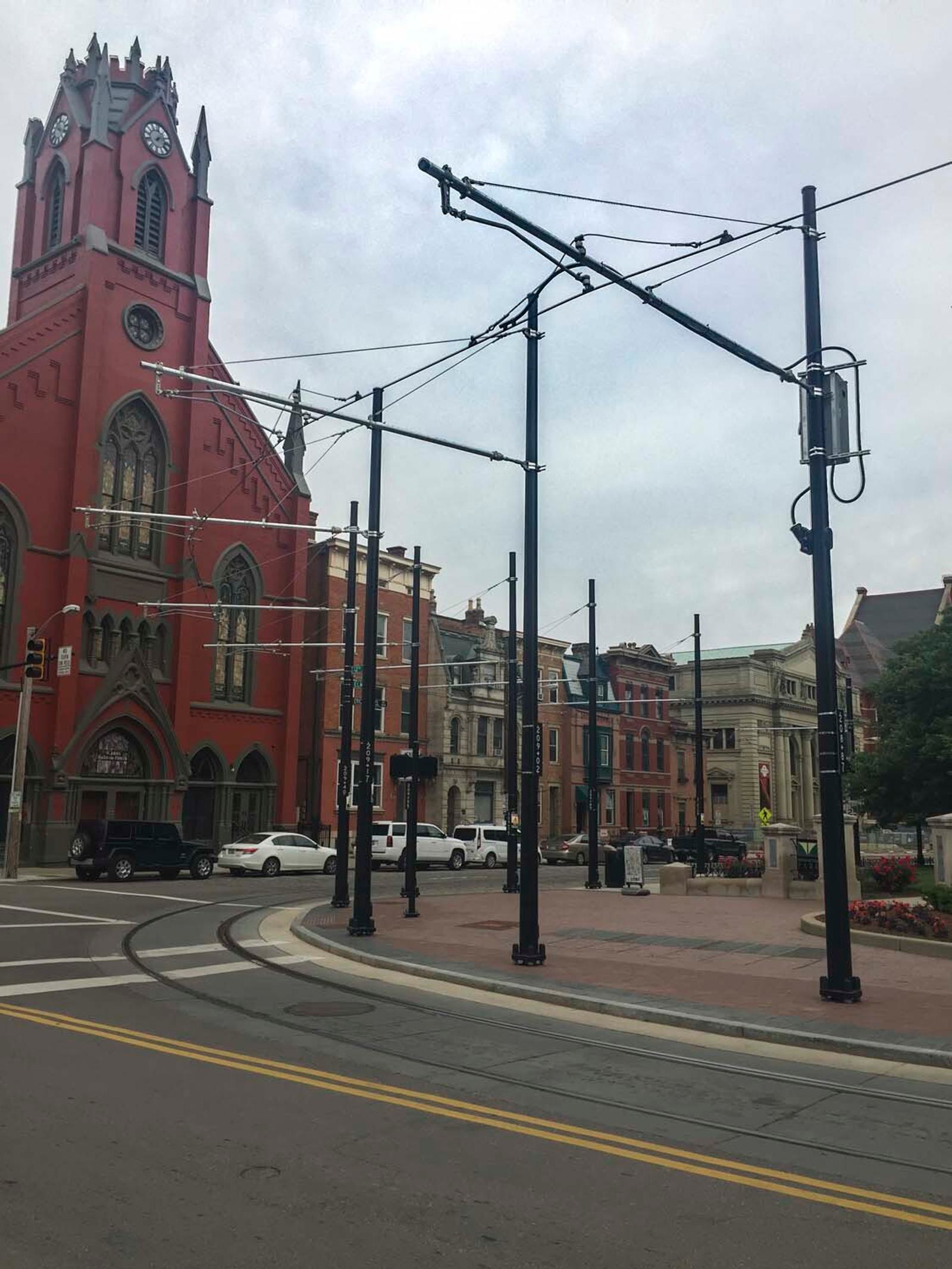 Read More
Cincinnati Streetcar
Millerbernd's tapered octagonal overhead catenary supports for Mass Transit Rail Structures were the perfect complement to Cincinnati's revitalized Over-the-Rhine district.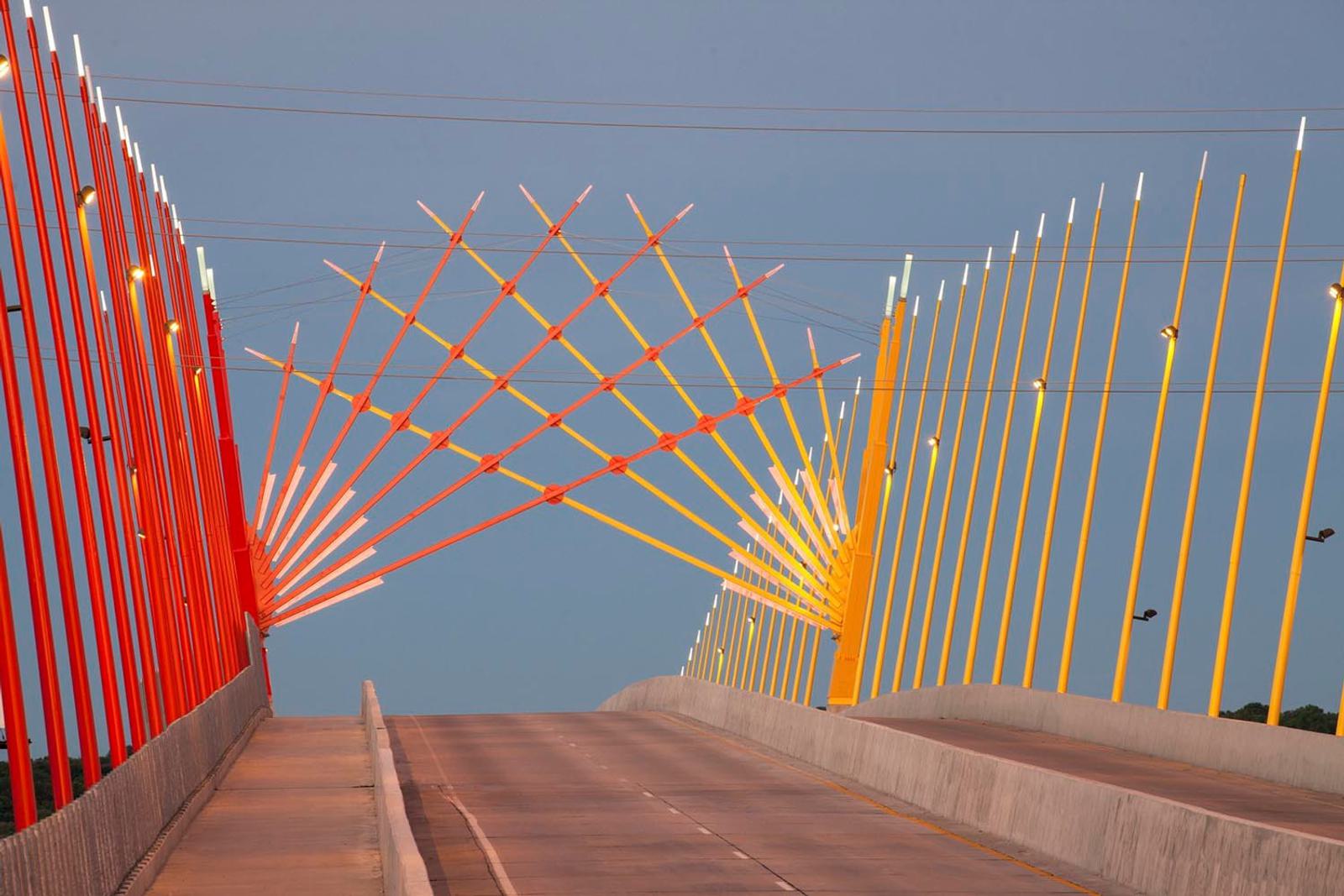 Read More
Broadway Viaduct Bridge
These bridge mounted area light poles were designed to support LED baton extensions and Halogen flood lights with the pole being clamped directly to the bridge decking.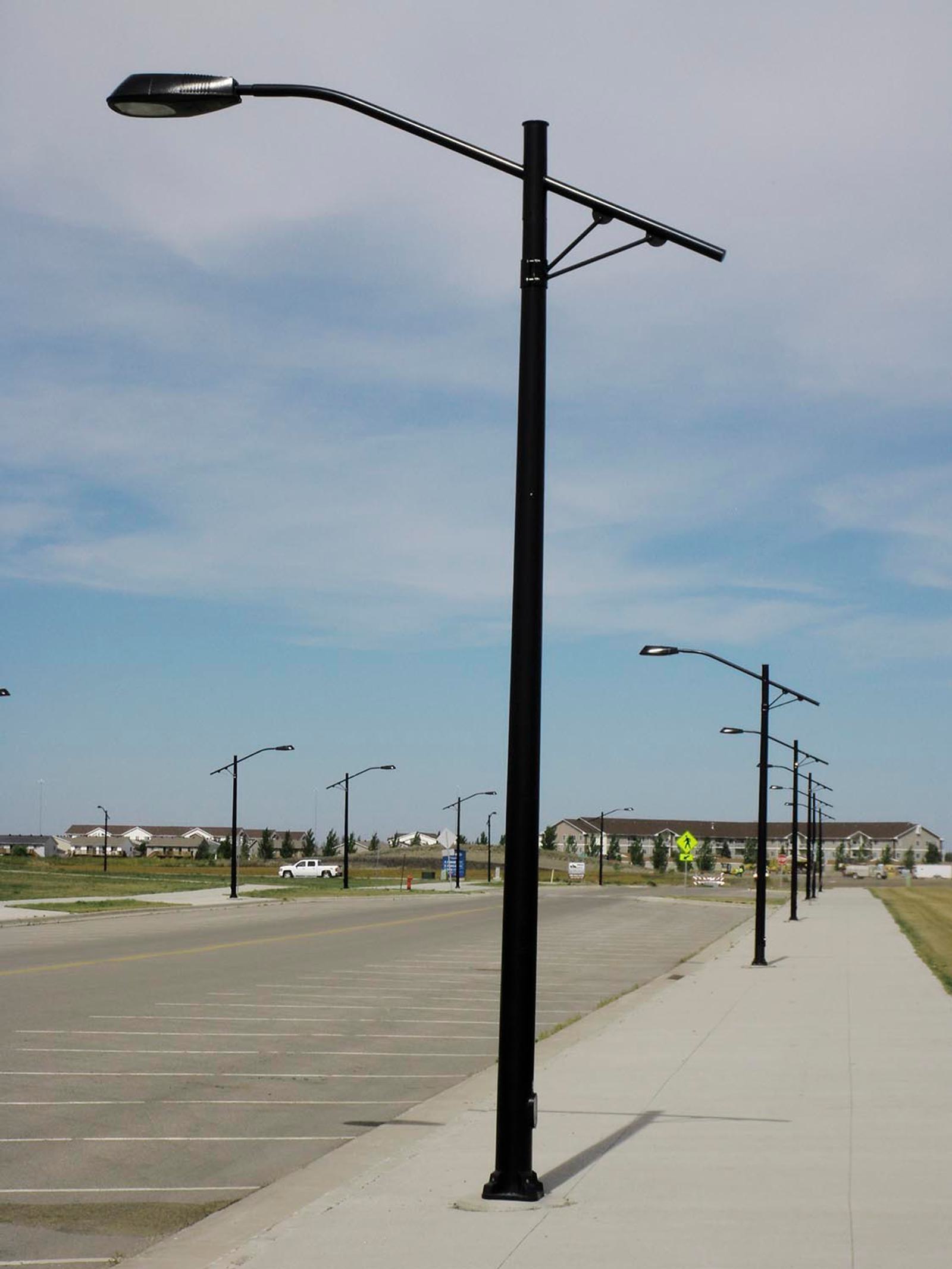 Read More
31st Street Redesign
Fargo selected Millerbernd's EURO decorative lighting structures for the streets surrounding the Scheel's Arena. Manufactured from carbon or stainless steel, these roadway light poles add a modern look to any bustling downtown.